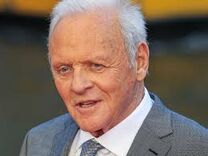 Sir Anthony Hopkins (born December 31, 1937) is a Welsh actor, director and producer who was diagnosed with Asperger's Syndrome very late in life. As an actor, he is best known for his role as Hannibal Lecter in "The Silence of the Lambs", as well as its presequel "Red Dragon" and its sequel "Hannibal", but he also played many other successful roles in other movies. He also received many honors: he won the Academy Award for Best Actor in 1992 (and was nominated three additional times), won three BAFTAs, two Emmys, and the Cecil B. DeMille Award, and in 1993 he was knighted by Queen Elizabeth II for services to the arts. He was also awarded a star on the Hollywood Walk of Fame in 2003, and the BAFTA Fellowship for lifetime achievement from the British Academy of Film and Television Arts in 2008. Hopkins always prepared for his roles thoroughly and went over his lines again and again until they really sounded natural to him. He is renowned for his ability to remember lines and to memorize poetry and Shakespeare. Hopkins is also a successful composer and in 2011 André Rieu released an album that contained a waltz that Hopkins had composed when he was 26. Hopkins is also a well-known philanthropist who regularly donates to charities and various appeals. Read more about this truly extraordinary man and his many achievements on his Wikipedia page.
Community content is available under
CC-BY-SA
unless otherwise noted.